Ewe Vaccination Helps to Limit the Spread of Orf
MILTON KEYNES, UK, October 31, 2018 – It's been a particularly bad year for orf in lambs but sheep producers struggling with the disease in their flock can improve its control by vaccinating ewes well before housing for lambing.
"Many farms that have struggled with orf in the past now recognise the benefit of vaccinating lambs at a few days old to boost their immunity to the virus. However, it is becoming clear that it is impossible to prevent the spread of orf from lamb to ewe and back again without vaccinating both parties," says MSD Animal Health veterinary adviser Stephanie Small.
"For example, a recent study suggests there is an 82% chance that the mother of a lamb with orf will have the disease on her udder or teats1. The same study estimated that flocks affected by orf could be losing between £1.06 and £14.03 per ewe, depending on the incidence of the disease in lambs and ewes, type of production system and whether lamb sale price is affected by a delay in reaching finishing weight1," she points out.
"Consequently, the source of the virus – potentially the ewe herself – needs to be considered when battling orf on your farm. Indeed, researchers studying the disease recently concluded that, ideally, both lambs and ewes should be vaccinated2," Ms Small says.
Whilst the clinical signs of orf are easy to spot on both lambs and ewes, it is the unseen virus in the environment that should also cause concern. The virus can survive for months in cold, dry conditions, can hide away from disinfectants for years in the lambing shed and can remain viable on the wool of recovered sheep for a similar time. It isn't enough to just protect lambs.
Orf vaccination tips:
Only use the vaccine in flocks with confirmed cases of orf.
Pregnant ewes should not be vaccinated less than seven weeks before housing or lambing. This allows time for immunity to build and prevents any infected scabs entering the lambing sheds.
Immunity develops within four to eight weeks after vaccination, but the vaccine does not offer long-term protection so ewes need to be boosted annually.
As the vaccine contains live orf virus, watch for pustules developing 7-10 days after vaccination to ensure it has 'taken'.
Always wear gloves when handling the vaccine as orf can be transmitted to humans.
Lambs are born naïve to the disease so always need to be vaccinated themselves from one day old
For further practical advice on vaccinating ewes, see the latest 'how to' sheep masterclass video released by MSD Animal Health at: (https://www.fginsight.com/projectlamb)
References:
Lovatt et al 2012. Vet Rec.
J.Onyango, F.Mata, W.McCormick, S.Chapman. Prevalence, risk factors and vaccination efficacy of contagious ovine ecthyma (orf) in England. Vet Rec (2014)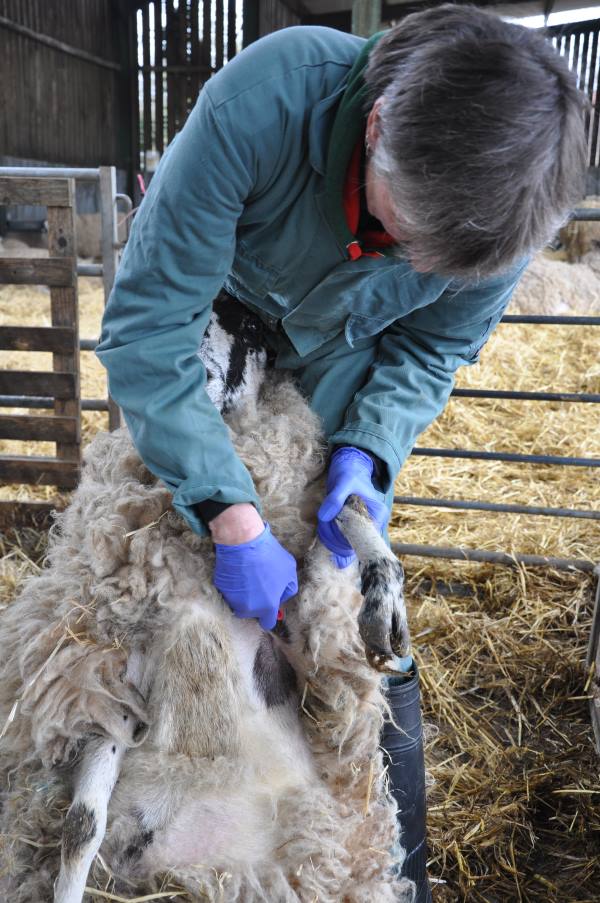 ---
About MSD Animal Health
For more than a century, MSD, a leading global biopharmaceutical company, has been inventing for life, bringing forward medicines and vaccines for many of the world's most challenging diseases. MSD Animal Health, a division of Merck & Co., Inc., Kenilworth, N.J., USA, is the global animal health business unit of MSD. Through its commitment to the Science of Healthier Animals®, MSD Animal Health offers veterinarians, farmers, pet owners and governments one of the widest range of veterinary pharmaceuticals, vaccines and health management solutions and services. MSD Animal Health is dedicated to preserving and improving the health, well-being and performance of animals. It invests extensively in dynamic and comprehensive R&D resources and a modern, global supply chain. MSD Animal Health is present in more than 50 countries, while its products are available in some 150 markets. For more information, visit www.msd-animal-health.com or connect with us on LinkedIn and Twitter.